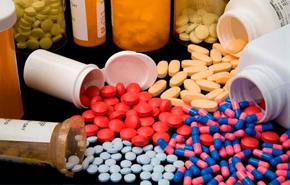 Clinsoft team can effectively provide active management of drug safety, risk management and patient health during the entire lifecycle of a product. Our goal is to help our customers meet the strict regulatory requirements, along with managing the risk-benefit profile of products, in order to maximise product potential, whilst ensuring patient safety.
From the outsourcing of individual activities, to the set-up and management of an effective and efficient global Pharmacovigilance system, Clinsoft provides solutions specific to the requirements of our customer's organisation and products. As Pharmacovigilance partner to our customers, we provide end-to-end services that include flexible safety monitoring services to precisely address our customers' needs. Our dedicated safety management team offers timely generation, review, assessment and evaluation of ICSR and other aggregate reports.
Clinsoft offer the following Pharmacovigilance Services :
PV Consultancy and Project Management
Serious Adverse Event Case Processing of Initial/Follow-up reports
MedDRA coding
Case Narratives
Medical Monitoring
Global Expedited Case Reporting
Safety Data Management & Global Safety Database – Oracle Argus
Legacy case transfer
Signal Detection & Evaluation
Writing and Submission to the Health Authorities of Clinical Safety Reports (such as Development Safety Update Reports (DSURs)) and Periodic Safety Update Reports (PSURs).
Global Literature Search & Review in support of the DSUR
Pharmacovigilance Quality Assurance including SOP development
Monthly compliance and status reporting
Pharmacovigilance Awareness Training
Reconciliation of Serious Adverse Events
Risk Management System (RMS), including the writing of Risk Management Plan (RMP) and the preparation of material for Risk Minimisation Activities.
Study documentation review and update, including protocol and Investigator's Brochure
International and Local Literature review for identification of published AEs.