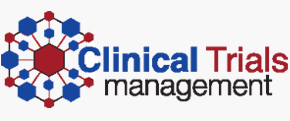 Managing Clinical Trials of any given size and complexity require efficient trial management. Trial management is essential amongst depth of thinking applied to how the trial will actually be managed. Also, it is key among the competencies that are needed to deliver high-quality trials.Clinsoft endeavor to deliver a successful study execution by accurately forecasting, identifying and resolving project issues, proactively.
At ClinSoft, we ensure that your clinical trial gets off to the right start with the best operational strategy.
The ClinSoft project management team provides the leadership to plan and integrate activities, keep projects on time and on budget while maintaining quality throughout the trial.
Clinsoft offer services
Project Management
Site Initiation
Study Initiation
Budget Preperation
Tracking
Closeout
Site Management
Site selection and feasibility activities.
Maintenance of databases of potential investigators and therapeutic area experts.
Administrative support to clinical trial sites to manage day to day activities.
Development and delivery of study management tools such as inclusion/exclusion cards, study binders and study   trackers.
Compliance with local regulatory requirements.
Facilitation of the administrative and logistics management at clinical trial sites.
Clinical Trial Monitoring
Our skilled and well-trained clinical research associates (CRAs) ensure the highest quality review of data and effective interaction with study sites. Our CRAs conduct on-site monitoring visits throughout the study to:
Oversee data collection
Review source documentation and case report forms
Ensure regulatory compliance
Resolve data queries
Conduct interim analyses as requested by clients
Patient Management
An initial health assessment
Education and counseling by the Nurse/Pharmacist
Coordination of services with your healthcare team
Periodic follow-up with the patient
Re-assessment to assure that medication regimen is adequate, appropriate and effective.