The Pharmaceutical industry is investing billions of dollars in Research & Development of new and better drugs that can effectively combat and cure the various ailments afflicting the mankind. In the post- Clinical phase ethical clinical trial is the first step. The world needs Clinical Researchers to ensure a disease free healthy future for the people.
The Clinical Research Industry in India is growing rapidly as global pharma giants identified India as one of the most preferred "outsourcing" locations. India has an advantage, over many countries across the world-wide with a genetically diverse vast population, low operating costs and highly skilled, inexpensive manpower. The clinical research courses in Mohali from Clinsoft Clinical Research offer the creative, research-oriented students with an opportunity to excel in the clinical research profession.
ClinSoft offers Educational & Training Programs to develop the skill capacity in the health sciences domain. ClinSoft is an innovative health sciences educational and training institute providing a wide range of clinical trials, regulatory, pharmacovigilance, data management and other job oriented training programs. We also provide training and continuing medical education solutions to the, pharmaceutical companies, CROs, hospitals, and healthcare companies globally.
Course Highlight
Job oriented courses.
Only Institute with CRO facility.
Globally Validated Curriculum developed by industry experts.
Classroom/ Practical Training by industry experts.
On Job Training (OJT) in a leading CRO and pharmaceutical Companies.
In-house Central Lab & BA/BE training.
Outstanding Placement Track Record.
100% Placement Assurance*.
Free comprehensive study material.
Soft Skill Training and Personality Development Classes.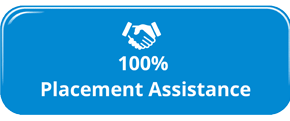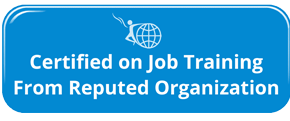 CLINSOFT CLINICAL RESEARCH COURSES
| Name of the Course | Duration |
| --- | --- |
| Professional Diploma in Clinical Research and Operations | 6 Months |
| Professional Diploma in Clinical Research and Clinical Data Management | 6 Months |
| Professional Diploma in Clinical Research and Pharma Regulatory Affairs | 6 Months |
| Professional Diploma in Clinical Research and Pharmacovigilance | 6 Months |
| Professional Diploma in Clinical Research and Medical Writing | 6 Months |
| Professional Diploma in CDISC | 1 Month |
| Professional Diploma in Base SAS | 1 Month |
| Professional Diploma in Advanced SAS | 2 Months |
| Professional Diploma in Clinical SAS | 3 Months |
| Professional Diploma in Medical Writing | 3 Months |
| Professional Diploma in Pharmacovigilance | 3 Months |